Leadertag Ear Tag – Sheep (Non-NLIS)
$0.38 incl. GST
Description
Leadertag Sheep Tag (Non-NLIS)
The Leadertag sheep tag is used for long term application and better stock management. The tags come with strong arms and possess anti-snagging design. The shape of the product holds the tag in correct position at all times in the animals ear. They are available in 11 bright colours and designed to withstand the harshest of UV conditions to ensure sustainability and avoid fading.
NLIS Status: This tag and printing is NOT approved for use with the National Livestock Identification Scheme (NLIS). CLICK HERE to see our range of NLIS approved sheep ear tags.
Specifications: 
Width: 12.70 mm
Height: 41.21 mm
Depth: 12.60 mm
Weight: 2.00 grams
Applicator: The Leadertags are applied using the Applicator Aluminium Leadermatic.
Marking Options: Laser Printing ONLY – Laser marking enables more flexibility, allowing you to print up to 10 characters (numbers/letters) on the Long Arm and 10 characters on the Short Arm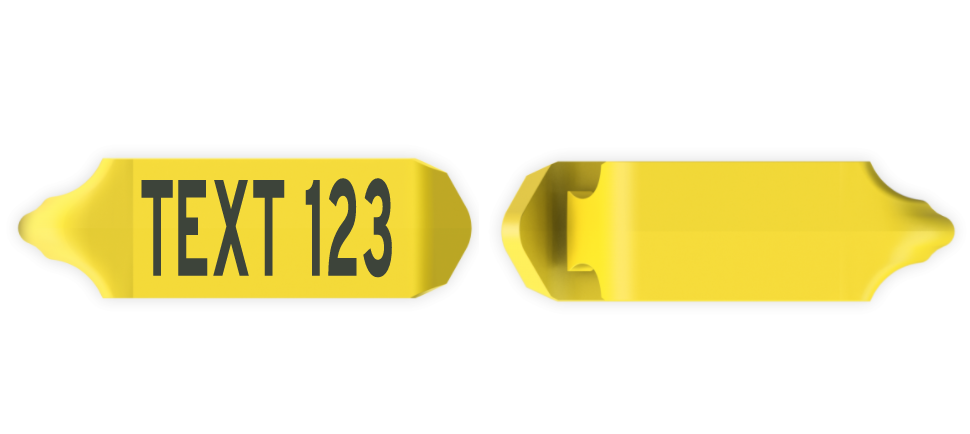 Option 2:  Short Arm ONLY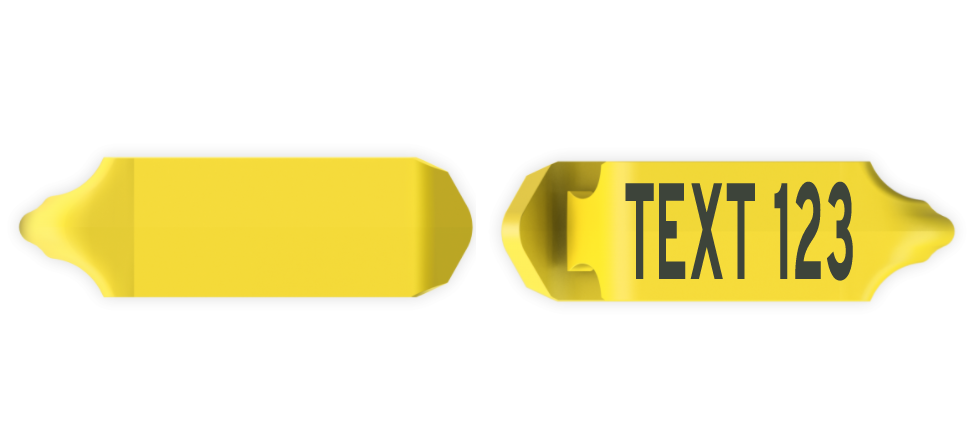 Option 3:  Both Sides Printed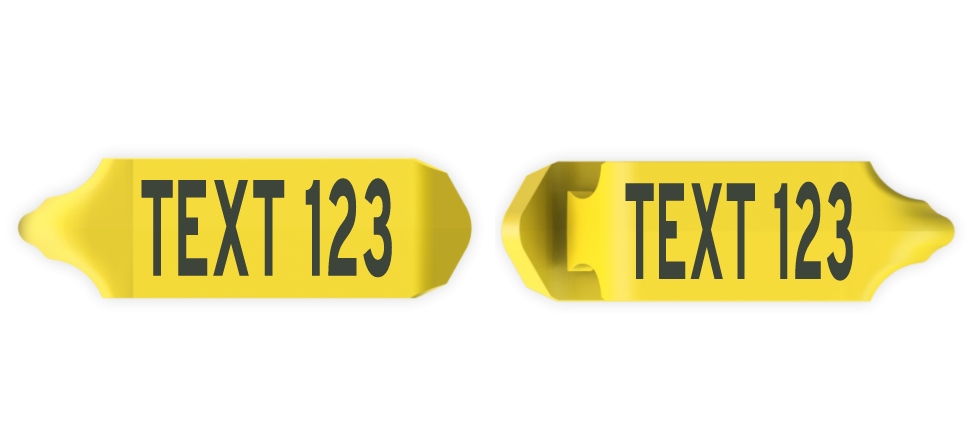 Tag Colours Available

Year of Birth Colour System
It is strongly recommended that you use the national 'year of birth' colour system for breeder tags. The NLIS tag colours for lambs born in a particular year are listed below: