Button Female Ear Tag + Male Button
$1.31 incl. GST
Description
Button Female + Male Button
PLEASE NOTE: All female management tags on our website come with a "Male Button" tag included in the price. If you do not need a male button please select "No Male Tag Required" from the dropdown.
The Button Female is a two piece tag, designed for ease of application and the toughest conditions. They are available in 11 bright colours and designed to withstand the harshest of UV conditions to ensure sustainability and avoid fading.
NLIS Status: This tag and printing is NOT approved for use with the National Livestock Identification Scheme (NLIS).
Tag Type: Visual Management Tag (VID) – Cattle
Previously known as: Female Size 1 Button
Specifications:
Width: 28.00 mm
Height: 28.00 mm
Depth: 12.80 mm
Weight: 2.60 grams
Applicator: The Button Female ear tags are applied using the Applicator Two Piece Tags or Leaders Applicator Standard Deluxe.
Tag Colours Available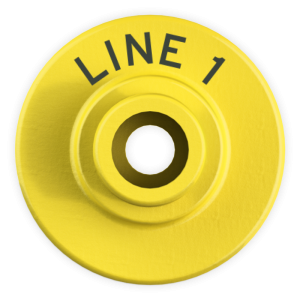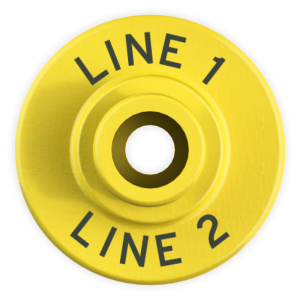 Marking Options
Button Management Tags can be blank, printed with serial number only or up to 2 lines.
Laser Printing – Laser marking enables more flexibility, allowing you to print almost anything on one or both sides of your tags including logos, numbers and bar-codes.
Marking Pen – Quick and simple, our broad tipped marking pen is quick drying and penetrates deeply to ensure long-term visibility. Available in two colours – black and white.
Management Tags - Sizing Chart